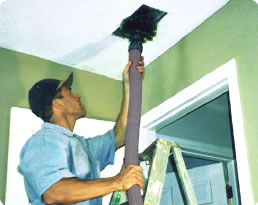 Maintenance refers to the ongoing activities to keep an air conditioner functioning at peak efficiency. Coral Gables AC Maintenance requires periodic visits to inspect and then maintain the equipment. Air conditioning maintenance includes activities like cleaning the interior and exterior of the air conditioner, replacing air filters and verifying that all components are working as designed. Air conditioning maintenance agreements typically include checking refrigerant levels and adding refrigerant if necessary, but they do not always state that existing refrigerant will be recycled and put back in the unit to save money on refrigerant costs.
What is Coral Gables Air Conditioning Service?
Service refers to discrete activities such as repairs and new AC installations. Service contracts list terms such as an agreement to perform minor repairs at no cost, such as after a new unit is installed, or give home owners a discount on repairs because of the existing air conditioning maintenance/service agreements. Service agreements may act like insurance, such that in exchange for free or reduced fee for repairs.
When you sign a contract, ensure that you are signing an air conditioning maintenance/service agreement. This type of agreement covers both ongoing maintenance tasks and repairs. If you have only a maintenance agreement, the AC contractor does not have to repair problems he discovers or give discounts when repairs are made.
Benefits of AC Maintenance Agreements
Maintenance/service agreements ensure that the unit is properly maintained by an expert technician from ACRepairMiami in accordance with any warranties on the air conditioner. It also means that the person performing the maintenance is qualified to properly diagnose observed problems.
Another advantage to signing air conditioning maintenance/service agreements compared to maintenance agreements is that the same person who maintains the unit is certain to perform repairs. If you have a home warranty, an Coral Gables air conditioning maintenance/service agreement can be used to demonstrate that the air conditioner was properly maintained before it needed major repairs or replacement. The maintenance/service agreement spares the homeowner the task of maintaining the unit and documenting all maintenance and repairs necessary to be able to use the home warranty. Home owners with service agreements typically receive priority assistance when they require emergency service.