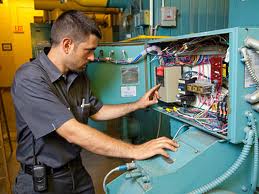 North Miami Beach Air Conditioning Company[/caption]You will appreciate your air conditioner once you step inside your home after a long, hot and sticky day. You will be able to relax in the comfort of your own cool space. However, you cannot stop at just installing North Miami Beach air conditioning unit, you need to look for a company that offers amazing air conditioning services. Keeping the number of a company like ACRepairMiami handy will allow you to have comfortable and cool air flowing through your home at all times.
Air Conditioning Unit Installation North Miami Beach
Like all machines, air conditioners need to be installed properly. Only trained AC professionals ACRepairMiami will be able to determine where the unit should go and how to install it properly. Avoid any types of accidents by hiring a company who knows how to install air conditioners.
Information about indoor air pollution is still in its early stages. Not a lot of people know that allergens and even dangerous respiratory problems can be developed from dirty, dusty or mold infested ducts. In order for you and your family to be safe, you need regular North Miami Beach duct cleanings conducted by professionals.
Air Conditioner Repairs North Miami Beach
Nothing is worse than having an air conditioner unit break down on you. Instead of putting a big dent in your wallet by purchasing a new unit, have your old one repaired. A full service AC service company has trained professionals who will be able to diagnose and fix your problem so that you can stay cool inside your home.
Air Conditioning Unit Maintenance
To avoid breakages, dirty vents or even growth, it is best that you have your air conditioning unit regularly maintained. This way, you will be able to prevent problems from occurring. ACRepairMiami will be able to determine if a unit needs to be serviced or if parts soon need to be replaced.