Air conditioners are no longer gadgets of luxury. They are an indispensable part of life particularly in those places where the summers are extremely hot and the atmosphere is excessively humid. One needs fresh air and a cooling ambience at home after a hectic day at the workplace. So the most important thing that one must keep in mind is that he must take care of his air conditioner and get regular check-ups done by reliable ac repair and maintenance companies like AC Repair Miami.
Miami is a place that experiences unbearable weather especially in summer. So one must keep a vigilant eye on their systems. They can go wrong and break down any moment leaving the people at home at a loss. Hence it is important to call up AC repair Miami for regular maintenance and check-ups without fail. As one goes for health check-ups at regular intervals to keep going on in life, so also air conditioners need such care to give continuous services smoothly.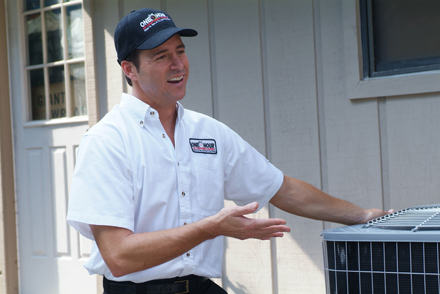 Extensive Services of AC Repair Miami

Householders are really not well versed with the AC unit and its various parts. So it is a good idea to call up the proficient mechanics of AC Repair Miami for all repair and maintenance work of the AC. The services offered by the company are namely checking out everything that is inside the system, cleaning of drip pan of the condenser, clearing the condenser, adding refrigerant and other work to keep the machine in a good running conditioning.
Main Problems One Has to Deal With
If regularity is not maintained in the servicing of the AC there are bound to be severe problems as the weather in Miami is very hot and humid. It may suddenly stop working or there may be leakages that are dangerous if there are kids and elderly people at home. So keeping the contact numbers of the AC Repair Miami is a wise idea to deal with such problems immediately. If preventive measures are taken right from the time of installation, one saves a lot of expenses and hazards. Duct cleaning, condenser coil repairing, replacing and cleaning are an important part of a good maintenance plan of the system. It saves a lot of energy costs too.
What are the services offered by AC Repair Miami?

The professionals are available 24/7 and all round the year. So a call can save a lot of unwanted problems related to the air conditioners. They install new systems at home as well as commercial buildings and offices. They have an efficient way of working that satisfies every customer. If ones signs up for regular check-ups and maintenance plan at the time of installation, they never fail to attend that home or office. They attend emergency calls too without delay.If proper care is taken of the air conditioners, one can rest assured that nothing big will happen to the system that will involve huge expenses. However, since no one can predict the weather anything can go wrong without prior notice. But if there is even the slightest sound in the AC or it seems that the air is not so fresh and clean, one must call the experts at AC Repair Miami to check it out without a second thought. They are working for more than 20 years to give the people of Miami a healthy life by their exclusive services of maintenance and repair of air conditioners.